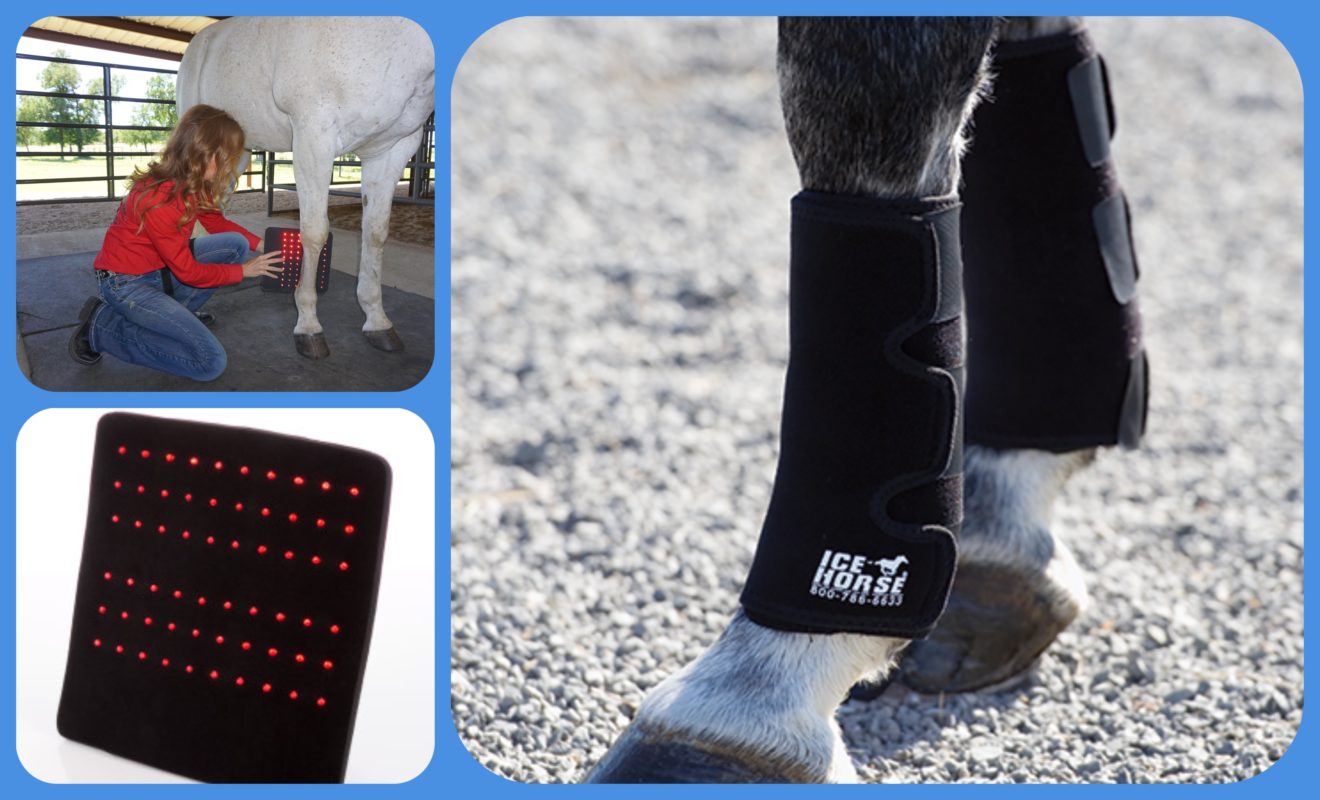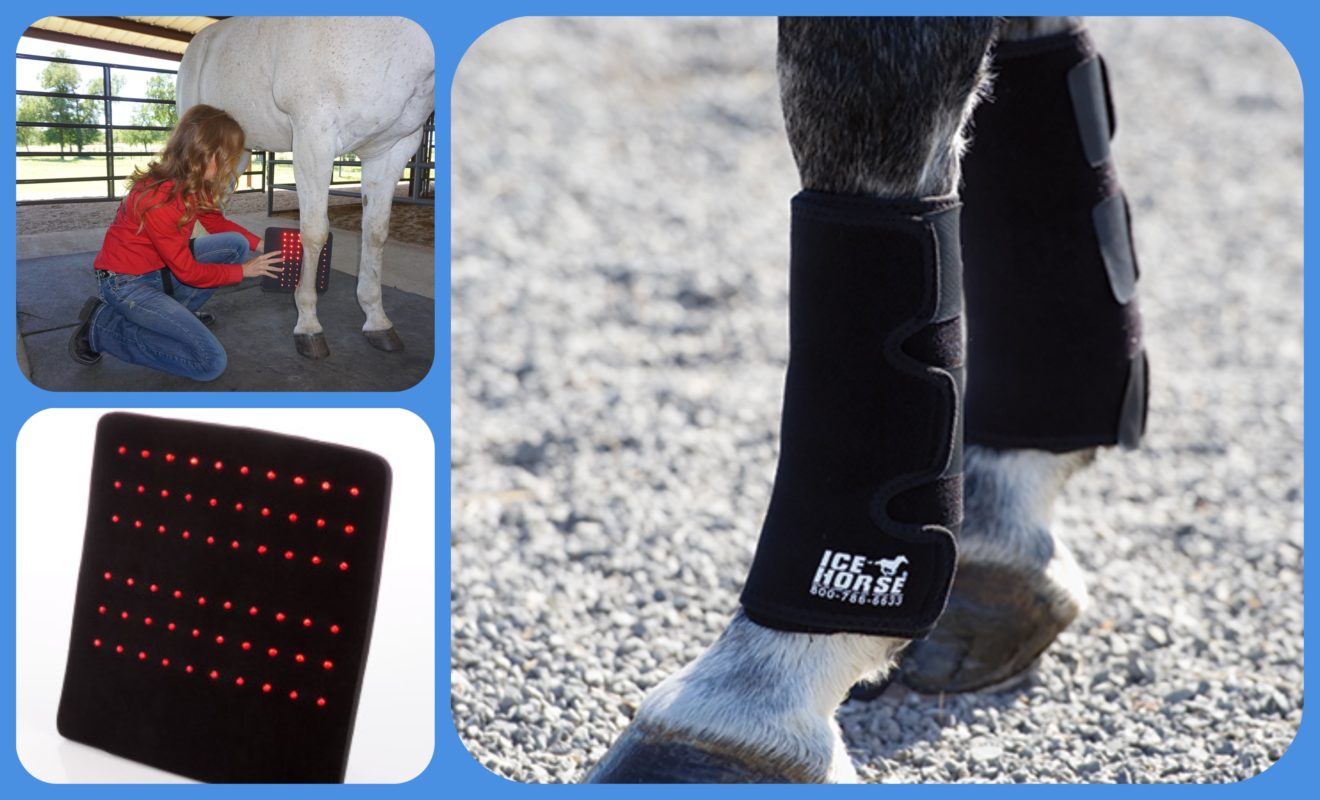 £80 off the RRP of our new Red Light Tendon Wrap, when purchased with the Icehorse Tendon Wraps!!
During the summer months when the ground is hard we are all considering the best possible treatments and therapy we can use on our horses to minimise concussive effects.
Cryotherapy
Or cold therapy as it is more simply known, is one of the most effective methods of alleviating soft tissue aches and pains, and promoting healing. Cold therapy can aid the healing of musculoskeletal injuries both old and new, and can also help to prevent them.
Light therapy 
Has been shown in over 40 years of independent research worldwide to deliver powerful therapeutic benefits to living tissues and organisms. Both visible red and infrared light have been shown to affect at least 24 different positive changes at a cellular level.