a Combi Pro II Magnetic + Massage Therapy Rug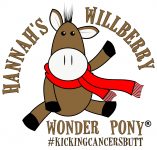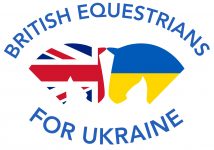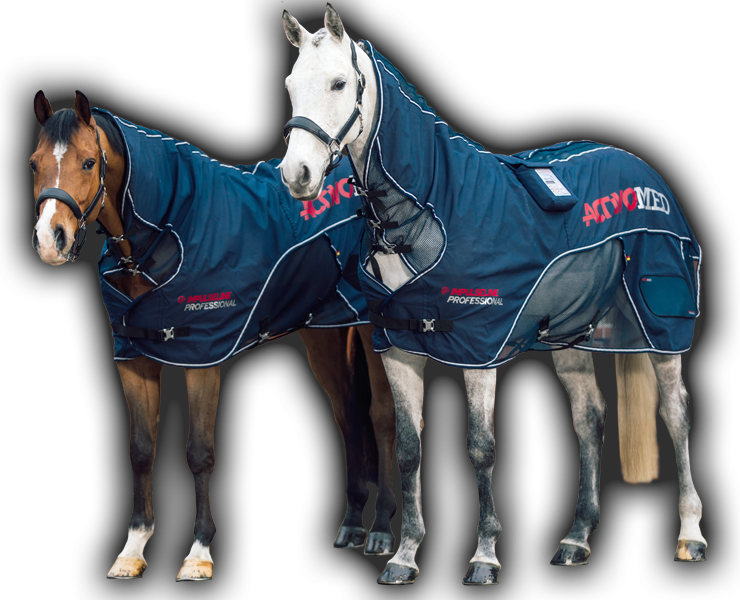 FMBs Therapy Systems have teamed up with Hannah's Willberry Wonder Pony Charity and British Equestrians for Ukraine Charity to offer the chance to win a Combi Pro II dual therapy rug for your horse, worth £3,650
The  Combi Pro II is the only therapy rug on the market that combines both powerful Pulsed Electromagnetic therapy with effective cyclonic massage. You just have to look at the number of British Team Members who are using it on their horses to realise its value in equine injury prevention, performance and recovery.
The draw is running from 23rd March 2022 to 7th May 2022 and will be drawn live on our stand at Badminton Horse Trials. Tickets for the draw can be purchased exclusively via our website for just £7. Or why not take advantage of our special offer of 3 tickets for £15 to improve your chances of winning and further supporting our amazing chosen charities!
All proceeds from the draw will be donated to our much loved equestrian charities who will also benefit from an additional £1,000 donation from FMBs Therapy Systems.
For your chance to win, enter now!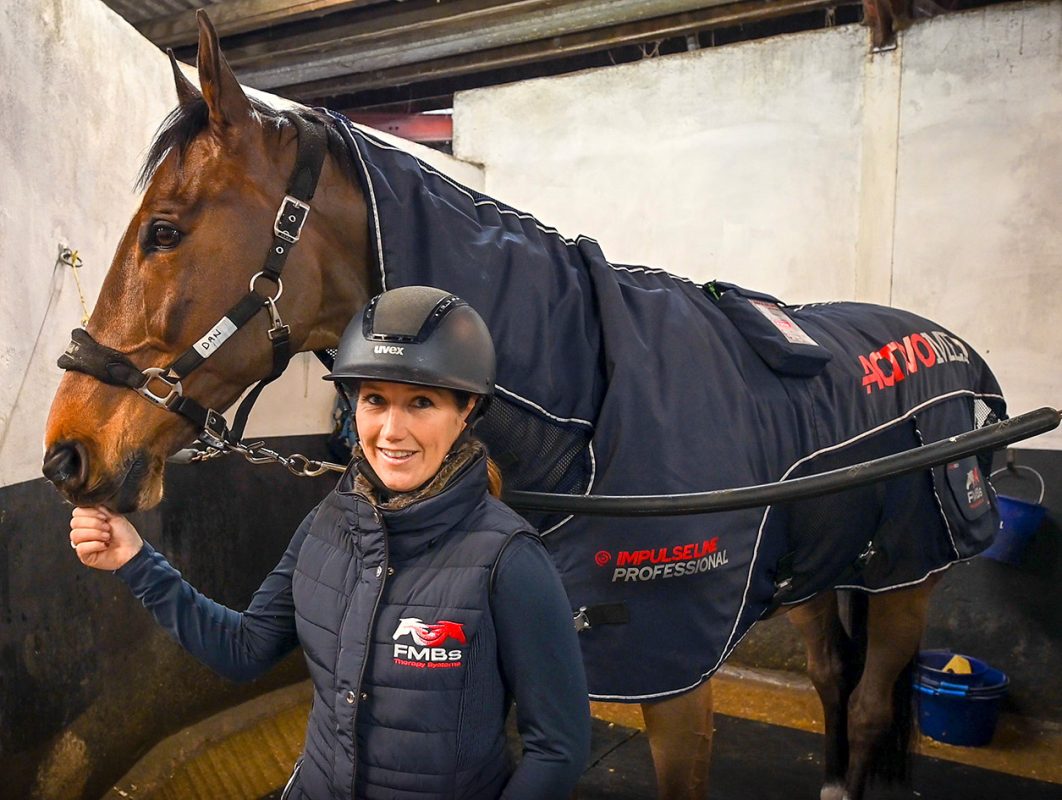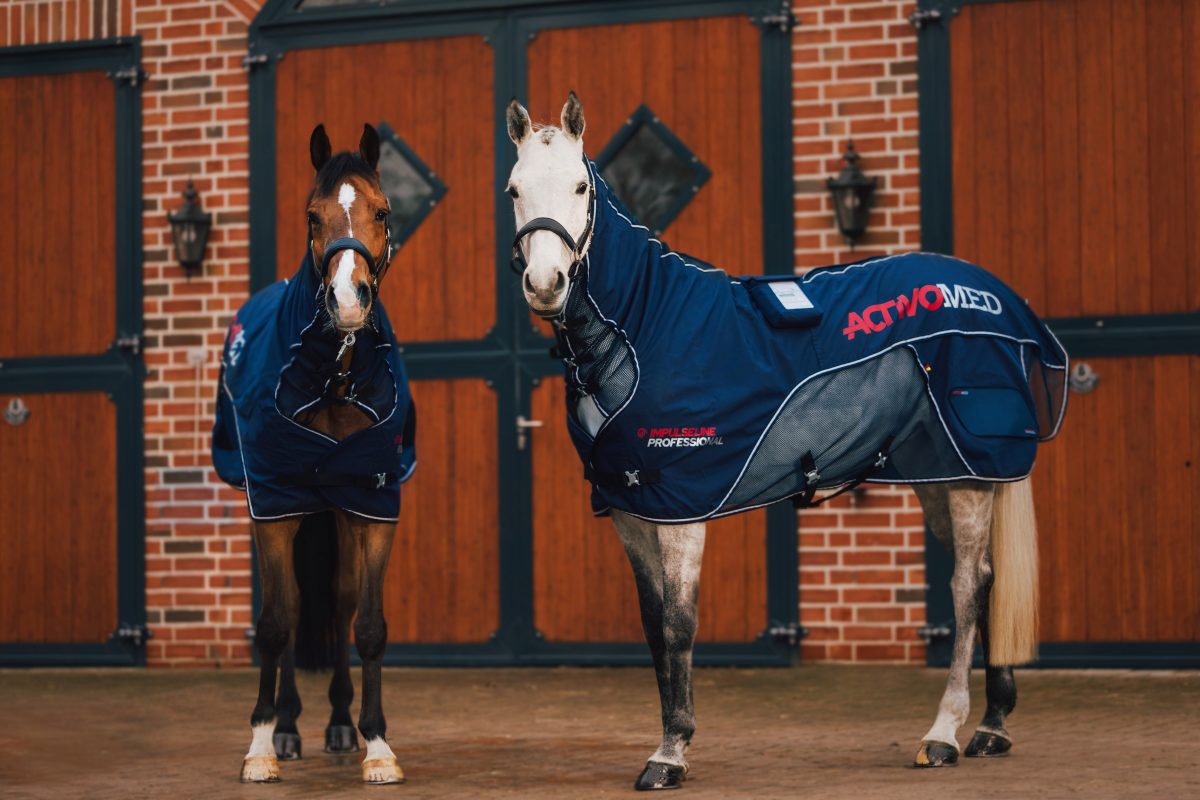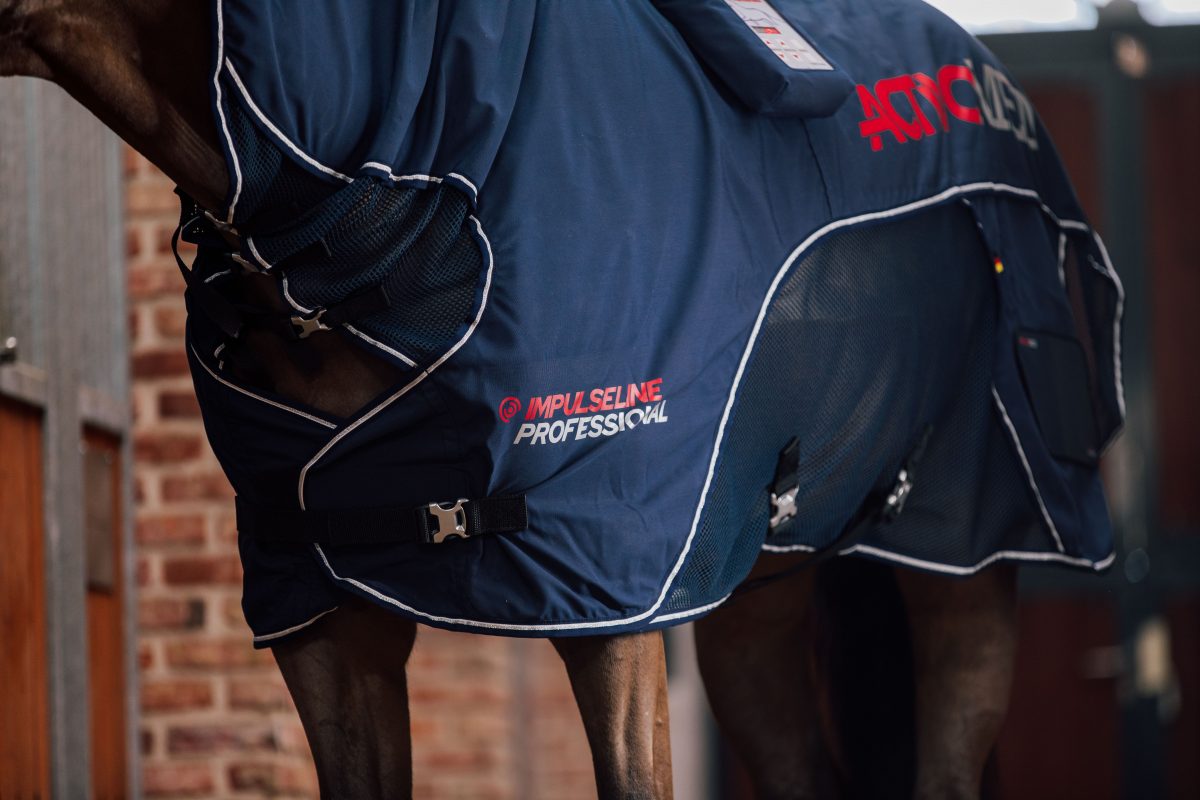 Win an FMBs Combi Pro Rug Draw Terms and Conditions:
The sole prize for the draw is a Combi Pro II PEMF and Massage Therapy Rug – RRP £3,650. The prize is non-exchangeable, and non-transferable.
The draw is open to residents of Great Britain and the Republic of Ireland over the age of 18 on the purchase date of the ticket (this excludes Isle of Man, Channel Islands and BFPO addresses according to Gambling Act 2005 regulations). 
Tickets may not be bought on behalf of, or for a person under the age of 18 years.
All entrants must self-certify at point of purchase that they are the required age to play.
A single ticket for the draw is £7, or 3 tickets for £15. Multiple units of each ticket type may be purchased with no maximum limit on the number. Payment for tickets must be received at time of purchase for them to be valid.
Only tickets purchased from

00:00

on 23rd March 2022 until 16:00 on 7th May 2022 will be entered into the draw.
Tickets may only be purchased directly from the FMBs Therapy Systems website at https://fmbs.co.uk/raffle
A confirmation email will be sent to the entrant confirming their ticket numbers for the draw. 

If a ticket is sold unknowingly to, on behalf of, or for a person under the age of 18 they will be exempt from the draw and will forfeit their prize and the stake will be returned. A re-draw would then take place.

Employees of FMBs Therapy Systems and their families are ineligible for the draw.
A minimum number of 500 tickets must be sold before a draw is made and the prize awarded. If the number of tickets sold doesn't meet this minimum by the closing date, the draw will close and the proceeds will either be deemed sufficient to award the rug, or the remaining funds will be allocated as a cash prize to the winner after deducting marketing fees and expenses.
Once the minimum number of tickets has been sold, FMBs Therapy Systems will donate an additional £1,000 to any monies raised over this minimum. All funds raised over the minimum draw requirement plus the FMBs Therapy Systems donation will be split equally between Hannah's Willberry Wonder Pony Charity (Registered charity 1166416) and British Equestrians for Ukraine. 
British Equestrians for Ukraine is an action group with the primary aims of co-ordinating the numerous offers of aid and transport to ensure efficiency and get supplies to those in need alongside raising funds to help with that effort such as, working with trusted partners, purchase supplies, help with costs of and areas highlighted by the Ukraine Equestrian Federation. The group is not registered hence all donations are going via World Horse Welfare (registered charity 206658 and SC038384) and into a restricted charitable fund.
The winner will be drawn live at Badminton Horse Trials on Saturday 7th May 2022.
A random number generator will be used to select a winner. 
FMBs Therapy Systems will collect personal data on purchase of ticket, for administering the draw, choosing the winner, corresponding with the winner, distributing the prize and dealing with any queries. For further information on how we will collect, store and use your personal data, please see Privacy Policy : 
The winner accepts that FMBs Therapy Systems has the right to use their name and image for the purpose of promoting the winner of the draw and subsequent good will stories. 
At time of ticket purchase FMBs Therapy Systems will require entrants to confirm if they wish to receive further communications regarding other products and services. Individuals will only be contacted if they opt into future communications. 
The winning ticket number will be published on the FMBs Therapy Systems website following the draw and the winner contacted. If FMBs Therapy Systems are unable to make contact with the winner within 30 days of the draw date, the prize will be forfeited and reserve the right to make a re-draw. 
FMBs Therapy Systems shall use reasonable endeavours to provide the prize to the winner within 30 days from initial contact post draw. 
Any entries which are ineligible or incomplete shall not be considered and will be automatically void and any entrant who is entered (or is otherwise) in breach of these terms and conditions will be disqualified. FMBs Therapy Systems accepts no responsibility if you are unable to successfully submit your entry due to a technical fault of any kind.
FMBs Therapy Systems reserves the right to void, cancel, suspend, or amend the Combi Pro Rug Draw or any part of it where it becomes necessary to do so.
These terms and conditions shall be governed by English law and the parties submit to the jurisdiction of the English courts. 
Failure to comply with any of these rules may result in the disqualification of the entry. FMBs Therapy Systems reserves the right to disqualify any entry at our absolute discretion.
By purchasing a ticket/s for the FMBs Combi Pro Rug Draw you are deemed to have accepted and agree to be bound by these terms and conditions. The decision of FMBs Therapy Systems in relation to all aspects of the Combi Pro Rug Draw is final and binding and no correspondence shall be entered into about it
The promoter of the Combi Pro Rug Draw is FMBs Therapy Systems, a company registered in England with company number 05048301 and having its registered address at Pyatts Farm Offices, Pyatts Farm Lane, Lane End, Bucks HP14 3NW.
Responsible Gaming
FMBs Therapy Systems is committed to operating the draw in a socially responsible way. If you, or someone you know, need information and/or help with problem gambling, please call the National Gambling Helpline on 0808 8020 133 or visit the Be Gamble Aware website.